Weston's Best Dog Groomer publishes new July coupons.
In celebration of Independence Day, we will be closed on Saturday, July 4th.  Never fear, Weston's best dog groomer will re-open as usual on Monday.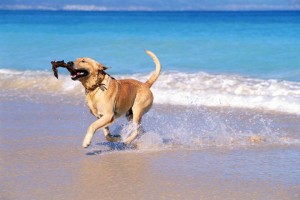 A tip from Weston's best dog groomer (as we like to say). As much fun as this holiday can be, please be mindful of your furry friend once night time comes around and the fireworks begin to pop in the night sky.  Dogs simply don't know that this is a holiday and they may not respond well to the unusual noises.  If your pets will be home alone while you are out enjoying the fireworks, you may want to leave on a TV or radio in the house to act as a noise buffer for them.
As it says above, we'll be closed on the 4th, but we're booking appointments now for next week and the rest of the month.  Be sure to grab the coupons below and bring them in so you can save a little money on your next visit!
What could be easier than picking up the phone and calling us at 954-349-4441 to make an appointment?  Then you can just print the coupons below, and put the savings right back in your pocket.  Remember, please don't e-mail us with appointment requests, calling us is the best way to get your questions answered and your appointments set.
Please feel free to print out the sheet of coupons below. All of the offers expire July 31st, 2014.