Happy Labor Day from K-9 Kuts*
* We know that this year's Labor Day celebrations may be just a little different than previous years, but we still want to wish you a happy, safe and enjoyable holiday weekend!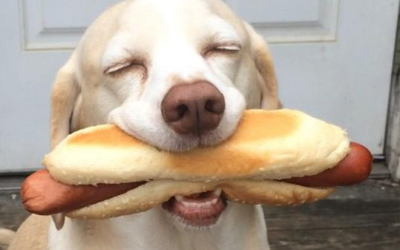 Here we go with our first "back to school" in this semi, quasi-new normal. This is usually a time of transition and switching gears from the ease of summer to the overdrive of fall and all it usually offers.
Hopefully you've been able to find that balance between work / tutoring / "social" life as we're seeing that things can be a bit more difficult than they were before our world was rocked by C-19.
Either way, you can't ignore your pup(s) at this time. He / she / they still need a good trip to the groomer to get that bath and stylish cut, to get their nails trimmed, their ears plucked and yes, their anal glands expressed. Feel like doing all this yourself? (Uh, that was rhetorical… no need to answer.)
So pick up the phone and call us at 954-349-4441 to schedule an appointment and we'll get your pooch looking good for Fall 2020.
Of course, we know the real reason you're here is for the coupons, so without any further delay, see below. Remember, to call ahead for appointments at 954-349-4441.