Keep Your Pet's Vaccines Up to Date
Besides grooming, we also offer vaccinations for your pet.  We have a board certified veterinarian come to our facility twice a week to perform vaccinations, ear check ups, eye check ups, and /or general health checkups.
What vaccines can I get for my dog?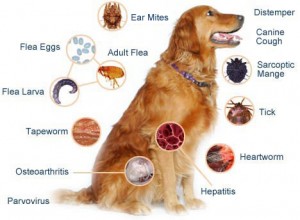 Our yearly vaccination program covers a one-year rabies vaccine; 5-in-1 distemper, bordatella/kennel cough vaccine, plus heartworm test; and also a general exam of your pet's skin, eyes, ears and skin.  If it is not time for your pet to have its vaccines, the doctor can do specific exams for any conditions that may be ailing your loved one.  Please call us for our special pricing.