Did you declare your independence from HIGH PRICED groomers. K-9 Kuts still the most affordable dog groomer in Weston!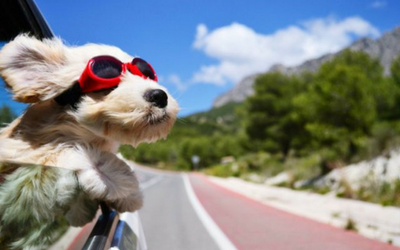 July.  What can we say this month that is unique and special about July?  We've got the World Cup… that's been super exciting and tons of fun to watch. Vacations… great time to get away whether its across the country, internationally, or even a "stay-cation" to the Keys or Miami Beach or Naples… Whatever you do this summer we wish you peace, fun, safe travels (or safe staying at home) and not too much Florida heat and humidity.  (A little rain would actually be nice about now, no?)
With the schedules always being a little different for many people during the summer, please know that we're still here and open as usual.  If you have a standing appointment and need to change it over the summer, just say the word and we'll get you re-booked.  And isn't it good to know that when you come to K-9 Kuts, you're getting your pet groomed by Weston's most affordable groomer?  I mean, you could spend more elsewhere, but why would you want to? And besides, we'd miss you!
The biggest news is that we're now offering PICK UP and DELIVERY Service! That's right, if you live in Weston, you don't even have to get in your car to get your pup(s) to K-9 Kuts!  For just $4 each way (yes, $8 round trip for you math whizzes out there) we will come and get your dog(s) between 8:30 and 10 am and then bring them back home between 1 – 3 pm, when their grooming session is over. All pets are provided secure seat belts and comfortable seating and/or crates. If you need additional information, please feel free to call us.
Need we remind you, please don't EVER (summer, winter…anytime!) leave your dogs, cats, kids, or anyone you love sitting in a hot car while you run an errand, even if "just for a minute".  Your car heats up faster than you think. See the info-graphic below, supplied by our friends at Doral Toyota.
And now, without any further delay, let's get to the good stuff… the coupons!  You know the deal, right?  Print 'em out and bring 'em in.  Oh, and don't forget, the easiest way to make an appointment is by CALLING us at 954-349-4441.
Hope to see you soon!  Remember, all of the offers expire July 31th, 2018.