Dog Groomer in Weston Releases March Coupons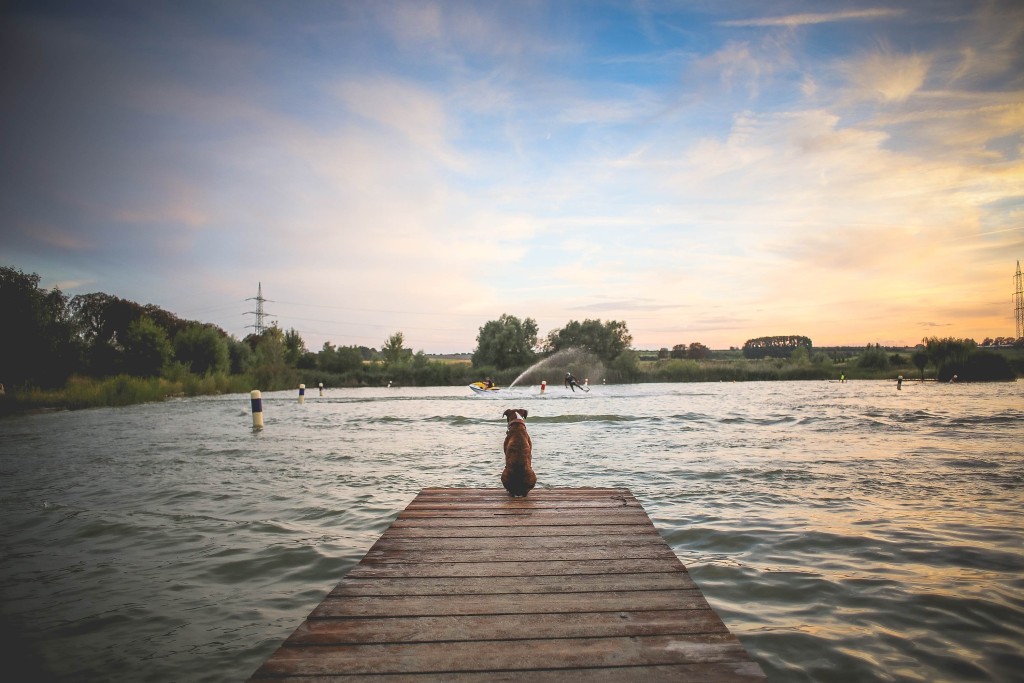 Tell me that this dog in the picture to the right doesn't have the right idea?  He knows that as we enter March the weather (and the water) are already starting to warm up.  It won't be long before that pup is taking a very long jump off this seemingly short pier.
We'd like to take a minute and thank the people who took a minute or two last month to write reviews about K-9 Kuts. Congrats to Jackie Gillman and Debbie Nyman who each won $25 Visa gift cards.  We'd still like to invite you to spend just a minute or two to write your thoughts about us on this page or here on Yelp.
And now, without further delay, the real reason that you're here and you've still read this far.  THE COUPONS!  So what do you do next?  You know the answer!  Pick up the phone and give us a call at 954-349-4441 to schedule an appointment.  We'll have your pet travel ready in just a few hours.
And, you can save some money at the same time by using the coupons below.  Go ahead, print 'em out and bring 'em in!  See you soon!  Don't forget, they expire on March 31st, 2016.  They are right under the Best. Picture. Ever. 🙂