Weston's Affordable (and fun) Dog Groomer Publishes March Coupons & Special Savings
Come on in to K-9 Kuts… It's like a day at the beach! (Look at that puppy smile!)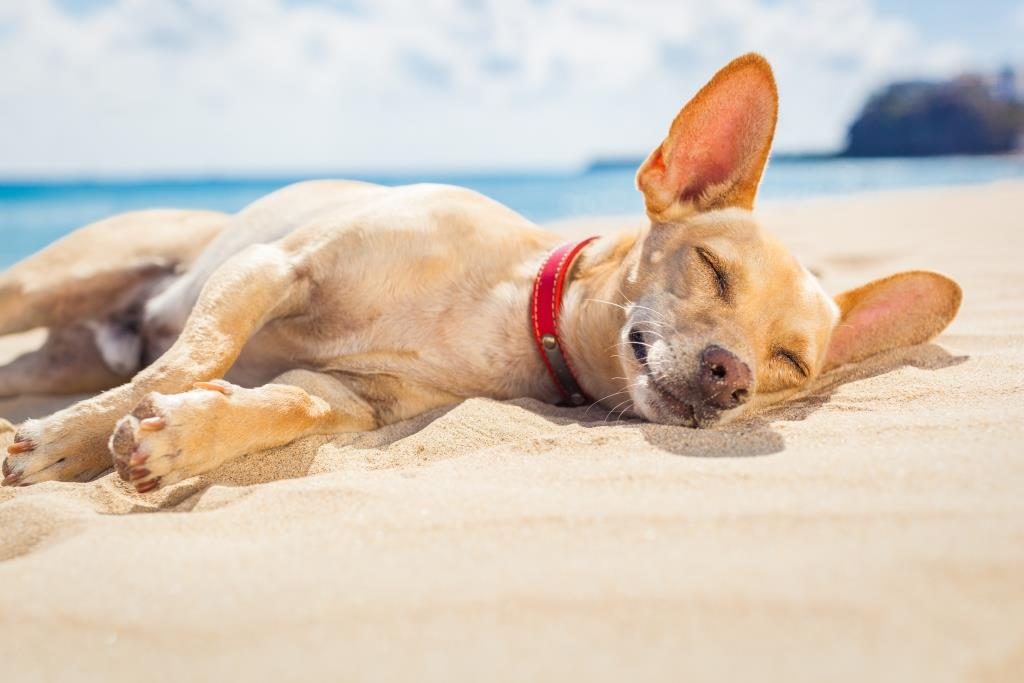 OK, so maybe a trip to the groomer isn't EXACTLY like a day at the beach, but it was such a great photo, we just had to find a way to "make it fit" this month.
The Groundhog said 6 more weeks of winter, but I don't think he meant "in South Florida!"  We've had our 5 days of temps in the 60's… our winter seems to be over.
As the thermometer rises, we want to keep our dogs cooler and shorter fur is a great start. March is a great time to try going "just a little bit shorter" than normal.  Give it a shot and let us know what you think!
Now, of course, we know the real reason you're here… to get your hands on those coupons, right! As always we are offering 6 different specials for you to take advantage of.
FYI… you don't even have to print the coupons anymore!  Just pull up the website on your phone and show the coupon that you want to use when you check in and you're all set!
So… grab the coupons below, (printed or on your smart phone) pick up your phone, call 954-349-4441 and schedule an appointment for a "beach day" for your doggie. He or she will come home well rested and beautiful! (and not sandy…)
Hope to see you soon!  Remember, all of the offers expire Mar 31, 2017.