Welcome to our blog… (Now known as "Doggie Tales")
Below you will find each one of our blog posts, one per month, with the newest at the top of the page. You'll find the monthly coupons within each monthly "doggie tale." Enjoy and if you don't mind, click the little "share" or "like" button when you read a post. We'd love to make sure that our news and coupons gets to your friends and family members who may also want to use our salon.
COUPONS ARE LOCATED AT THE BOTTOM OF EACH MONTHLY BLOG POST.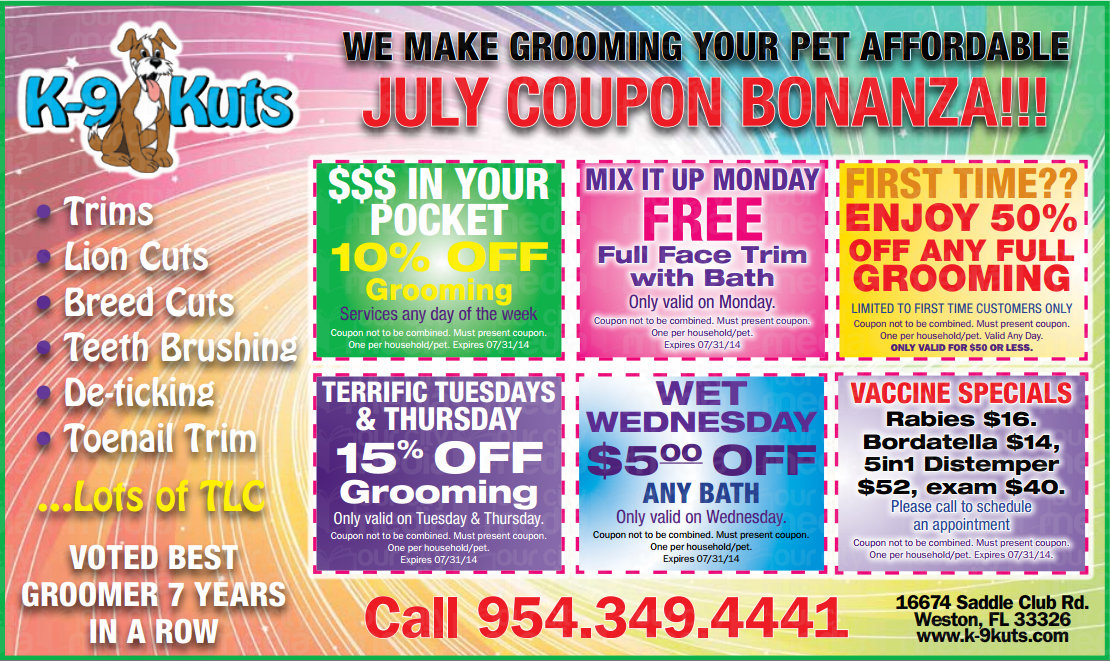 Weston's Best Dog Groomer publishes new July coupons. In celebration of Independence Day, we will be closed on Saturday, July 4th.  Never fear, Weston's best dog groomer will re-open as usual on Monday. A tip from Weston's best dog groomer (as we like to say). As much...
read more