If you are looking for a dog groomer in Weston, or a business that provides pet grooming services in Weston, look no further than K-9 Kuts.
Proudly serving clients from Weston, Bonaventure, Sunrise, Davie, Plantation, Fort Lauderdale / Broward County and even people in Miami, Florida.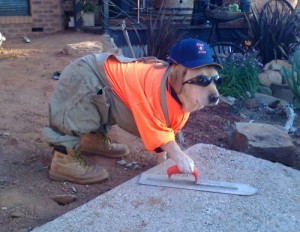 Pictured here (to the left) is the K-9 Kuts Webmaster / blogger showing his "Labor" skills.  Don't you labor over grooming your dog(s)!  Bring them in and let us do the work for you!