VOTED #1 PET GROOMER BY


OUR CITY WESTON BEST OF WESTON 2009-2017!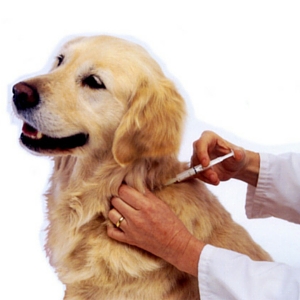 Keep your pet healthy by staying current on their vaccinations.  We make it VERY easy!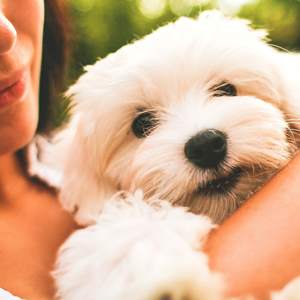 At K-9 Kuts your pet's well-being is our #1 priority!  Learn about the steps we take.
Our September, 2017 Coupons
(Updated September 1, 2017) Please feel free to print this sheet and bring it in when you drop off your pup(s).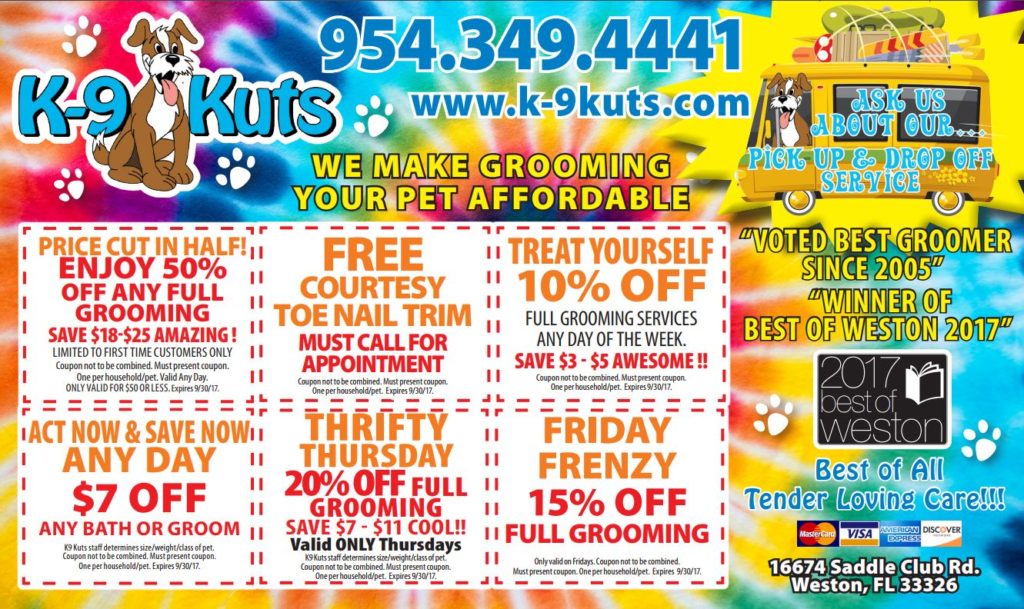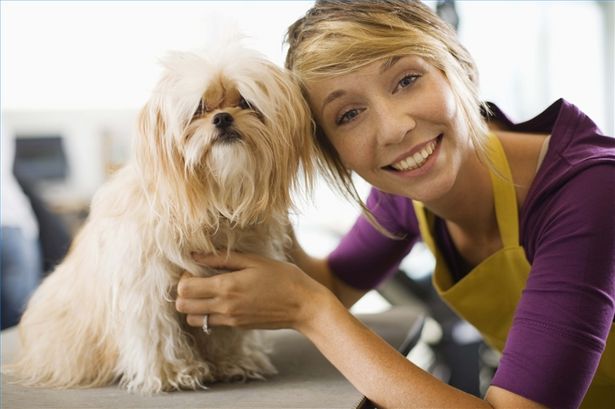 As we write this, it continues to rain in southeast Texas. Our thoughts and prayers go out to everyone in that area as they struggle to survive rains measured in feet, not inches.
read more
Proudly serving residents of Weston, Bonaventure, Soutwest Ranches, Davie, Sunrise & Beyond!
If you are looking for a dog groomer in Weston, or a business that provides pet grooming services in Weston, look no further than K-9 Kuts.
Proudly serving clients from Weston, Bonaventure, Sunrise, Davie, Plantation, Fort Lauderdale / Broward County and even people in Miami, Florida.