Start the new year with a trip to the affordable groomer in Weston, K-9 Kuts!
If you are looking for an affordable groomer in Weston, look no further! Call K-9 Kuts and find out what everyone has been talking about.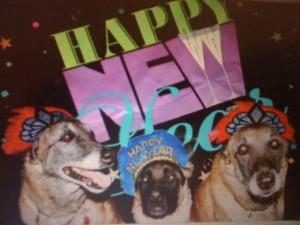 2014 is here!  What a great time to look back on last year while planning ahead for the year to follow.  Of course, we should be looking ahead not just for ourselves but for our pets as well. Below are five ideas to consider "resolving" to do in 2014. 1 – Take More Walks:  Doesn't matter if its a 5 minute walk down the street and back or a long, fast walk, getting outside with your dog is good for both of you! Once a day is great, twice even better!  Why?  exercise for both of you, you maintain your role as the "alpha" in the family and hey, you know your dog just loves being outside with YOU! 2 – Bond more!:  Take your pooch for a ride in the car, throw a ball with him, bring him to a doggie park, take him on that beach vacation with the family… where you go and what you do are far less important than the mere fact that you're spending time together. 3 – Teeth and Nails: You take care of your own teeth and nails, right?  Why not take care of your dogs too?  Doing so can prevent  many major health problems down the road.  Remember, nails should be short enough that they don't even hit the floor and teeth should be brushed DAILY. 4 – Training: What activity would you like to change?  Barking, bolting (running through doors when opened), jumping on guests?  Take the necessary steps to curb these behaviors and both you and your pet will be happier. 5 – Better Nutrition: Take the time to ask your vet the right questions about what your pet should be eating.  Be consistent with meal size and please, please be careful with the table scraps.  To help avoid upset stomachs (or worse) don't make sudden changes in your pet's diet. We hope to see you soon. Please feel free to print out the sheet of coupons below. All of the offers expire January 31st, 2014.